🔔 CHRISTMAS PROMOTION 🎁
Get 20% off of two or more items
DESCRIPTION
With a meaningful message card included, this heart bracelet is the perfect gift for your other half, on Christmas, anniversary, birthdays, and many other occasions.
CARD MESSAGE
To My Smokin' Hot Woman
I was a little late to be your first,
But I want all of my lasts to be with you.
I love you with every beat of my heart.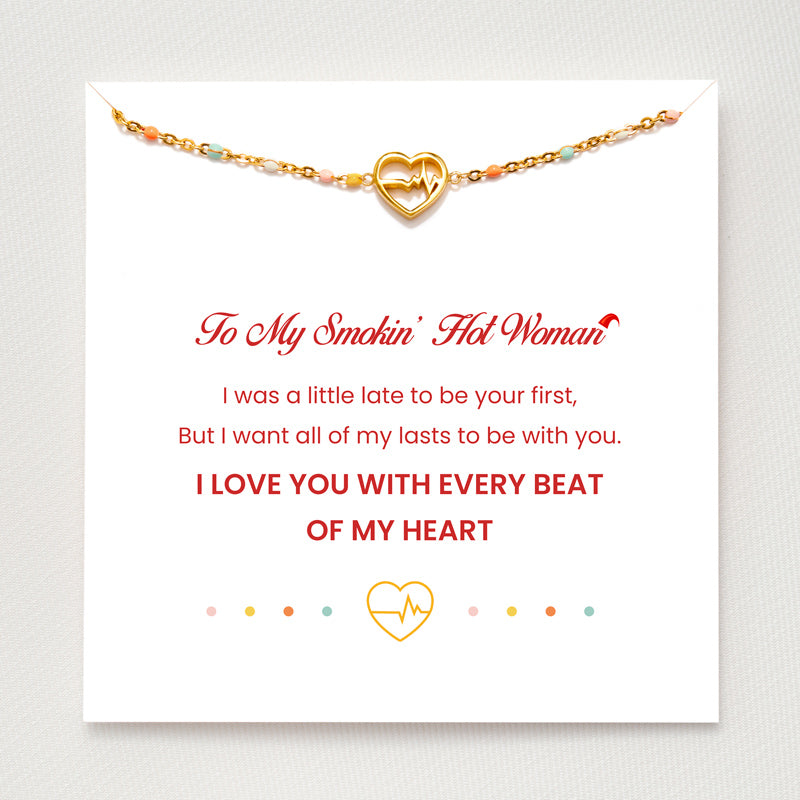 SPECIFICATIONS
Materials: Tarnish Free Stainless Steel & Enamel Paint
Nickel Free & Hypoallergenic
Measurements: Standard Cable Chain
;
Length 6
"
with a 2
"
extension
Free Original Message Card