I'm Thankful Your Path Crossed Mine Criss Cross Pavé Ring
Regular price
$50.00
Sale price
$32.90
/
---
[{"id":42292748091605,"title":"Pink Tourmaline \/ 5","option1":"Pink Tourmaline","option2":"5","option3":null,"sku":"QL-Thankful-CRISSCro-pk-5zu","requires_shipping":true,"taxable":true,"featured_image":{"id":36389432000725,"product_id":7495623672021,"position":1,"created_at":"2021-12-21T05:08:26-08:00","updated_at":"2021-12-21T05:08:26-08:00","alt":null,"width":1080,"height":1080,"src":"https:\/\/cdn.shopify.com\/s\/files\/1\/0613\/8803\/0165\/products\/a64056aae167fdbb833f5fe4984399f4_f1cf4710-0f6f-4892-af37-d0e914c1560d.jpg?v=1640092106","variant_ids":[42292748091605,42292748255445]},"available":true,"name":"I'm Thankful Your Path Crossed Mine Criss Cross Pavé Ring - Pink Tourmaline \/ 5","public_title":"Pink Tourmaline \/ 5","options":["Pink Tourmaline","5"],"price":3290,"weight":0,"compare_at_price":5000,"inventory_management":null,"barcode":null,"featured_media":{"alt":null,"id":28939871125717,"position":1,"preview_image":{"aspect_ratio":1.0,"height":1080,"width":1080,"src":"https:\/\/cdn.shopify.com\/s\/files\/1\/0613\/8803\/0165\/products\/a64056aae167fdbb833f5fe4984399f4_f1cf4710-0f6f-4892-af37-d0e914c1560d.jpg?v=1640092106"}},"requires_selling_plan":false,"selling_plan_allocations":[]},{"id":42292748124373,"title":"Pink Tourmaline \/ 6","option1":"Pink Tourmaline","option2":"6","option3":null,"sku":"QL-Thankful-CRISSCro-pk-6zu","requires_shipping":true,"taxable":true,"featured_image":{"id":36389432033493,"product_id":7495623672021,"position":2,"created_at":"2021-12-21T05:08:26-08:00","updated_at":"2021-12-21T05:08:26-08:00","alt":null,"width":1080,"height":1080,"src":"https:\/\/cdn.shopify.com\/s\/files\/1\/0613\/8803\/0165\/products\/91e1954916cc3c377a7d235d327c7f02_5a4bae0e-b9e0-47fd-8101-e365c5c73553.jpg?v=1640092106","variant_ids":[42292748124373,42292748288213]},"available":true,"name":"I'm Thankful Your Path Crossed Mine Criss Cross Pavé Ring - Pink Tourmaline \/ 6","public_title":"Pink Tourmaline \/ 6","options":["Pink Tourmaline","6"],"price":3290,"weight":0,"compare_at_price":5000,"inventory_management":null,"barcode":null,"featured_media":{"alt":null,"id":28939871158485,"position":2,"preview_image":{"aspect_ratio":1.0,"height":1080,"width":1080,"src":"https:\/\/cdn.shopify.com\/s\/files\/1\/0613\/8803\/0165\/products\/91e1954916cc3c377a7d235d327c7f02_5a4bae0e-b9e0-47fd-8101-e365c5c73553.jpg?v=1640092106"}},"requires_selling_plan":false,"selling_plan_allocations":[]},{"id":42292748157141,"title":"Pink Tourmaline \/ 7","option1":"Pink Tourmaline","option2":"7","option3":null,"sku":"QL-Thankful-CRISSCro-pk-7zu","requires_shipping":true,"taxable":true,"featured_image":{"id":36389432066261,"product_id":7495623672021,"position":3,"created_at":"2021-12-21T05:08:26-08:00","updated_at":"2021-12-21T05:08:26-08:00","alt":null,"width":1080,"height":1080,"src":"https:\/\/cdn.shopify.com\/s\/files\/1\/0613\/8803\/0165\/products\/yan-crossed-mine-hk-pic-1115.jpg?v=1640092106","variant_ids":[42292748157141]},"available":true,"name":"I'm Thankful Your Path Crossed Mine Criss Cross Pavé Ring - Pink Tourmaline \/ 7","public_title":"Pink Tourmaline \/ 7","options":["Pink Tourmaline","7"],"price":3290,"weight":0,"compare_at_price":5000,"inventory_management":null,"barcode":null,"featured_media":{"alt":null,"id":28939871191253,"position":3,"preview_image":{"aspect_ratio":1.0,"height":1080,"width":1080,"src":"https:\/\/cdn.shopify.com\/s\/files\/1\/0613\/8803\/0165\/products\/yan-crossed-mine-hk-pic-1115.jpg?v=1640092106"}},"requires_selling_plan":false,"selling_plan_allocations":[]},{"id":42292748189909,"title":"Pink Tourmaline \/ 8","option1":"Pink Tourmaline","option2":"8","option3":null,"sku":"QL-Thankful-CRISSCro-pk-8zu","requires_shipping":true,"taxable":true,"featured_image":{"id":36389432099029,"product_id":7495623672021,"position":4,"created_at":"2021-12-21T05:08:26-08:00","updated_at":"2021-12-21T05:08:26-08:00","alt":null,"width":1080,"height":1080,"src":"https:\/\/cdn.shopify.com\/s\/files\/1\/0613\/8803\/0165\/products\/38861b53dbbfbb6a20316df514b31728_db857938-b723-4e16-b6c2-a10d8a395511.jpg?v=1640092106","variant_ids":[42292748189909]},"available":true,"name":"I'm Thankful Your Path Crossed Mine Criss Cross Pavé Ring - Pink Tourmaline \/ 8","public_title":"Pink Tourmaline \/ 8","options":["Pink Tourmaline","8"],"price":3290,"weight":0,"compare_at_price":5000,"inventory_management":null,"barcode":null,"featured_media":{"alt":null,"id":28939871224021,"position":4,"preview_image":{"aspect_ratio":1.0,"height":1080,"width":1080,"src":"https:\/\/cdn.shopify.com\/s\/files\/1\/0613\/8803\/0165\/products\/38861b53dbbfbb6a20316df514b31728_db857938-b723-4e16-b6c2-a10d8a395511.jpg?v=1640092106"}},"requires_selling_plan":false,"selling_plan_allocations":[]},{"id":42292748222677,"title":"Pink Tourmaline \/ 9","option1":"Pink Tourmaline","option2":"9","option3":null,"sku":"QL-Thankful-CRISSCro-pk-9zu","requires_shipping":true,"taxable":true,"featured_image":{"id":36389432131797,"product_id":7495623672021,"position":5,"created_at":"2021-12-21T05:08:26-08:00","updated_at":"2021-12-21T05:08:26-08:00","alt":null,"width":1080,"height":1080,"src":"https:\/\/cdn.shopify.com\/s\/files\/1\/0613\/8803\/0165\/products\/f5ef33b8f0229854c69b6d17ca2a5947_f11ed122-da06-4b83-930c-ce67f64c73ee.jpg?v=1640092106","variant_ids":[42292748222677,42292748320981]},"available":true,"name":"I'm Thankful Your Path Crossed Mine Criss Cross Pavé Ring - Pink Tourmaline \/ 9","public_title":"Pink Tourmaline \/ 9","options":["Pink Tourmaline","9"],"price":3290,"weight":0,"compare_at_price":5000,"inventory_management":null,"barcode":null,"featured_media":{"alt":null,"id":28939871256789,"position":5,"preview_image":{"aspect_ratio":1.0,"height":1080,"width":1080,"src":"https:\/\/cdn.shopify.com\/s\/files\/1\/0613\/8803\/0165\/products\/f5ef33b8f0229854c69b6d17ca2a5947_f11ed122-da06-4b83-930c-ce67f64c73ee.jpg?v=1640092106"}},"requires_selling_plan":false,"selling_plan_allocations":[]},{"id":42292748255445,"title":"Pink Tourmaline \/ 10","option1":"Pink Tourmaline","option2":"10","option3":null,"sku":"QL-Thankful-CRISSCro-pk-10zu","requires_shipping":true,"taxable":true,"featured_image":{"id":36389432000725,"product_id":7495623672021,"position":1,"created_at":"2021-12-21T05:08:26-08:00","updated_at":"2021-12-21T05:08:26-08:00","alt":null,"width":1080,"height":1080,"src":"https:\/\/cdn.shopify.com\/s\/files\/1\/0613\/8803\/0165\/products\/a64056aae167fdbb833f5fe4984399f4_f1cf4710-0f6f-4892-af37-d0e914c1560d.jpg?v=1640092106","variant_ids":[42292748091605,42292748255445]},"available":true,"name":"I'm Thankful Your Path Crossed Mine Criss Cross Pavé Ring - Pink Tourmaline \/ 10","public_title":"Pink Tourmaline \/ 10","options":["Pink Tourmaline","10"],"price":3290,"weight":0,"compare_at_price":5000,"inventory_management":null,"barcode":null,"featured_media":{"alt":null,"id":28939871125717,"position":1,"preview_image":{"aspect_ratio":1.0,"height":1080,"width":1080,"src":"https:\/\/cdn.shopify.com\/s\/files\/1\/0613\/8803\/0165\/products\/a64056aae167fdbb833f5fe4984399f4_f1cf4710-0f6f-4892-af37-d0e914c1560d.jpg?v=1640092106"}},"requires_selling_plan":false,"selling_plan_allocations":[]},{"id":42292748288213,"title":"Pink Tourmaline \/ 11","option1":"Pink Tourmaline","option2":"11","option3":null,"sku":"QL-Thankful-CRISSCro-pk-11zu","requires_shipping":true,"taxable":true,"featured_image":{"id":36389432033493,"product_id":7495623672021,"position":2,"created_at":"2021-12-21T05:08:26-08:00","updated_at":"2021-12-21T05:08:26-08:00","alt":null,"width":1080,"height":1080,"src":"https:\/\/cdn.shopify.com\/s\/files\/1\/0613\/8803\/0165\/products\/91e1954916cc3c377a7d235d327c7f02_5a4bae0e-b9e0-47fd-8101-e365c5c73553.jpg?v=1640092106","variant_ids":[42292748124373,42292748288213]},"available":true,"name":"I'm Thankful Your Path Crossed Mine Criss Cross Pavé Ring - Pink Tourmaline \/ 11","public_title":"Pink Tourmaline \/ 11","options":["Pink Tourmaline","11"],"price":3290,"weight":0,"compare_at_price":5000,"inventory_management":null,"barcode":null,"featured_media":{"alt":null,"id":28939871158485,"position":2,"preview_image":{"aspect_ratio":1.0,"height":1080,"width":1080,"src":"https:\/\/cdn.shopify.com\/s\/files\/1\/0613\/8803\/0165\/products\/91e1954916cc3c377a7d235d327c7f02_5a4bae0e-b9e0-47fd-8101-e365c5c73553.jpg?v=1640092106"}},"requires_selling_plan":false,"selling_plan_allocations":[]},{"id":42292748320981,"title":"Pink Tourmaline \/ 12","option1":"Pink Tourmaline","option2":"12","option3":null,"sku":"QL-Thankful-CRISSCro-pk-12zu","requires_shipping":true,"taxable":true,"featured_image":{"id":36389432131797,"product_id":7495623672021,"position":5,"created_at":"2021-12-21T05:08:26-08:00","updated_at":"2021-12-21T05:08:26-08:00","alt":null,"width":1080,"height":1080,"src":"https:\/\/cdn.shopify.com\/s\/files\/1\/0613\/8803\/0165\/products\/f5ef33b8f0229854c69b6d17ca2a5947_f11ed122-da06-4b83-930c-ce67f64c73ee.jpg?v=1640092106","variant_ids":[42292748222677,42292748320981]},"available":true,"name":"I'm Thankful Your Path Crossed Mine Criss Cross Pavé Ring - Pink Tourmaline \/ 12","public_title":"Pink Tourmaline \/ 12","options":["Pink Tourmaline","12"],"price":3290,"weight":0,"compare_at_price":5000,"inventory_management":null,"barcode":null,"featured_media":{"alt":null,"id":28939871256789,"position":5,"preview_image":{"aspect_ratio":1.0,"height":1080,"width":1080,"src":"https:\/\/cdn.shopify.com\/s\/files\/1\/0613\/8803\/0165\/products\/f5ef33b8f0229854c69b6d17ca2a5947_f11ed122-da06-4b83-930c-ce67f64c73ee.jpg?v=1640092106"}},"requires_selling_plan":false,"selling_plan_allocations":[]},{"id":42292748353749,"title":"Clear \/ 5","option1":"Clear","option2":"5","option3":null,"sku":"QL-Thankful-CRISSCro-cl-5zu","requires_shipping":true,"taxable":true,"featured_image":{"id":36389432197333,"product_id":7495623672021,"position":7,"created_at":"2021-12-21T05:08:27-08:00","updated_at":"2021-12-21T05:08:27-08:00","alt":null,"width":1080,"height":1080,"src":"https:\/\/cdn.shopify.com\/s\/files\/1\/0613\/8803\/0165\/products\/x_-_1_28b873b5-08c2-4f3c-8aa1-f3af8031511d.jpg?v=1640092107","variant_ids":[42292748353749,42292748386517,42292748419285,42292748452053,42292748484821,42292748517589,42292748550357,42292748583125]},"available":true,"name":"I'm Thankful Your Path Crossed Mine Criss Cross Pavé Ring - Clear \/ 5","public_title":"Clear \/ 5","options":["Clear","5"],"price":3290,"weight":0,"compare_at_price":5000,"inventory_management":null,"barcode":null,"featured_media":{"alt":null,"id":28939871322325,"position":7,"preview_image":{"aspect_ratio":1.0,"height":1080,"width":1080,"src":"https:\/\/cdn.shopify.com\/s\/files\/1\/0613\/8803\/0165\/products\/x_-_1_28b873b5-08c2-4f3c-8aa1-f3af8031511d.jpg?v=1640092107"}},"requires_selling_plan":false,"selling_plan_allocations":[]},{"id":42292748386517,"title":"Clear \/ 6","option1":"Clear","option2":"6","option3":null,"sku":"QL-Thankful-CRISSCro-cl-6zu","requires_shipping":true,"taxable":true,"featured_image":{"id":36389432197333,"product_id":7495623672021,"position":7,"created_at":"2021-12-21T05:08:27-08:00","updated_at":"2021-12-21T05:08:27-08:00","alt":null,"width":1080,"height":1080,"src":"https:\/\/cdn.shopify.com\/s\/files\/1\/0613\/8803\/0165\/products\/x_-_1_28b873b5-08c2-4f3c-8aa1-f3af8031511d.jpg?v=1640092107","variant_ids":[42292748353749,42292748386517,42292748419285,42292748452053,42292748484821,42292748517589,42292748550357,42292748583125]},"available":true,"name":"I'm Thankful Your Path Crossed Mine Criss Cross Pavé Ring - Clear \/ 6","public_title":"Clear \/ 6","options":["Clear","6"],"price":3290,"weight":0,"compare_at_price":5000,"inventory_management":null,"barcode":null,"featured_media":{"alt":null,"id":28939871322325,"position":7,"preview_image":{"aspect_ratio":1.0,"height":1080,"width":1080,"src":"https:\/\/cdn.shopify.com\/s\/files\/1\/0613\/8803\/0165\/products\/x_-_1_28b873b5-08c2-4f3c-8aa1-f3af8031511d.jpg?v=1640092107"}},"requires_selling_plan":false,"selling_plan_allocations":[]},{"id":42292748419285,"title":"Clear \/ 7","option1":"Clear","option2":"7","option3":null,"sku":"QL-Thankful-CRISSCro-cl-7zu","requires_shipping":true,"taxable":true,"featured_image":{"id":36389432197333,"product_id":7495623672021,"position":7,"created_at":"2021-12-21T05:08:27-08:00","updated_at":"2021-12-21T05:08:27-08:00","alt":null,"width":1080,"height":1080,"src":"https:\/\/cdn.shopify.com\/s\/files\/1\/0613\/8803\/0165\/products\/x_-_1_28b873b5-08c2-4f3c-8aa1-f3af8031511d.jpg?v=1640092107","variant_ids":[42292748353749,42292748386517,42292748419285,42292748452053,42292748484821,42292748517589,42292748550357,42292748583125]},"available":true,"name":"I'm Thankful Your Path Crossed Mine Criss Cross Pavé Ring - Clear \/ 7","public_title":"Clear \/ 7","options":["Clear","7"],"price":3290,"weight":0,"compare_at_price":5000,"inventory_management":null,"barcode":null,"featured_media":{"alt":null,"id":28939871322325,"position":7,"preview_image":{"aspect_ratio":1.0,"height":1080,"width":1080,"src":"https:\/\/cdn.shopify.com\/s\/files\/1\/0613\/8803\/0165\/products\/x_-_1_28b873b5-08c2-4f3c-8aa1-f3af8031511d.jpg?v=1640092107"}},"requires_selling_plan":false,"selling_plan_allocations":[]},{"id":42292748452053,"title":"Clear \/ 8","option1":"Clear","option2":"8","option3":null,"sku":"QL-Thankful-CRISSCro-cl-8zu","requires_shipping":true,"taxable":true,"featured_image":{"id":36389432197333,"product_id":7495623672021,"position":7,"created_at":"2021-12-21T05:08:27-08:00","updated_at":"2021-12-21T05:08:27-08:00","alt":null,"width":1080,"height":1080,"src":"https:\/\/cdn.shopify.com\/s\/files\/1\/0613\/8803\/0165\/products\/x_-_1_28b873b5-08c2-4f3c-8aa1-f3af8031511d.jpg?v=1640092107","variant_ids":[42292748353749,42292748386517,42292748419285,42292748452053,42292748484821,42292748517589,42292748550357,42292748583125]},"available":true,"name":"I'm Thankful Your Path Crossed Mine Criss Cross Pavé Ring - Clear \/ 8","public_title":"Clear \/ 8","options":["Clear","8"],"price":3290,"weight":0,"compare_at_price":5000,"inventory_management":null,"barcode":null,"featured_media":{"alt":null,"id":28939871322325,"position":7,"preview_image":{"aspect_ratio":1.0,"height":1080,"width":1080,"src":"https:\/\/cdn.shopify.com\/s\/files\/1\/0613\/8803\/0165\/products\/x_-_1_28b873b5-08c2-4f3c-8aa1-f3af8031511d.jpg?v=1640092107"}},"requires_selling_plan":false,"selling_plan_allocations":[]},{"id":42292748484821,"title":"Clear \/ 9","option1":"Clear","option2":"9","option3":null,"sku":"QL-Thankful-CRISSCro-cl-9zu","requires_shipping":true,"taxable":true,"featured_image":{"id":36389432197333,"product_id":7495623672021,"position":7,"created_at":"2021-12-21T05:08:27-08:00","updated_at":"2021-12-21T05:08:27-08:00","alt":null,"width":1080,"height":1080,"src":"https:\/\/cdn.shopify.com\/s\/files\/1\/0613\/8803\/0165\/products\/x_-_1_28b873b5-08c2-4f3c-8aa1-f3af8031511d.jpg?v=1640092107","variant_ids":[42292748353749,42292748386517,42292748419285,42292748452053,42292748484821,42292748517589,42292748550357,42292748583125]},"available":true,"name":"I'm Thankful Your Path Crossed Mine Criss Cross Pavé Ring - Clear \/ 9","public_title":"Clear \/ 9","options":["Clear","9"],"price":3290,"weight":0,"compare_at_price":5000,"inventory_management":null,"barcode":null,"featured_media":{"alt":null,"id":28939871322325,"position":7,"preview_image":{"aspect_ratio":1.0,"height":1080,"width":1080,"src":"https:\/\/cdn.shopify.com\/s\/files\/1\/0613\/8803\/0165\/products\/x_-_1_28b873b5-08c2-4f3c-8aa1-f3af8031511d.jpg?v=1640092107"}},"requires_selling_plan":false,"selling_plan_allocations":[]},{"id":42292748517589,"title":"Clear \/ 10","option1":"Clear","option2":"10","option3":null,"sku":"QL-Thankful-CRISSCro-cl-10zu","requires_shipping":true,"taxable":true,"featured_image":{"id":36389432197333,"product_id":7495623672021,"position":7,"created_at":"2021-12-21T05:08:27-08:00","updated_at":"2021-12-21T05:08:27-08:00","alt":null,"width":1080,"height":1080,"src":"https:\/\/cdn.shopify.com\/s\/files\/1\/0613\/8803\/0165\/products\/x_-_1_28b873b5-08c2-4f3c-8aa1-f3af8031511d.jpg?v=1640092107","variant_ids":[42292748353749,42292748386517,42292748419285,42292748452053,42292748484821,42292748517589,42292748550357,42292748583125]},"available":true,"name":"I'm Thankful Your Path Crossed Mine Criss Cross Pavé Ring - Clear \/ 10","public_title":"Clear \/ 10","options":["Clear","10"],"price":3290,"weight":0,"compare_at_price":5000,"inventory_management":null,"barcode":null,"featured_media":{"alt":null,"id":28939871322325,"position":7,"preview_image":{"aspect_ratio":1.0,"height":1080,"width":1080,"src":"https:\/\/cdn.shopify.com\/s\/files\/1\/0613\/8803\/0165\/products\/x_-_1_28b873b5-08c2-4f3c-8aa1-f3af8031511d.jpg?v=1640092107"}},"requires_selling_plan":false,"selling_plan_allocations":[]},{"id":42292748550357,"title":"Clear \/ 11","option1":"Clear","option2":"11","option3":null,"sku":"QL-Thankful-CRISSCro-cl-11zu","requires_shipping":true,"taxable":true,"featured_image":{"id":36389432197333,"product_id":7495623672021,"position":7,"created_at":"2021-12-21T05:08:27-08:00","updated_at":"2021-12-21T05:08:27-08:00","alt":null,"width":1080,"height":1080,"src":"https:\/\/cdn.shopify.com\/s\/files\/1\/0613\/8803\/0165\/products\/x_-_1_28b873b5-08c2-4f3c-8aa1-f3af8031511d.jpg?v=1640092107","variant_ids":[42292748353749,42292748386517,42292748419285,42292748452053,42292748484821,42292748517589,42292748550357,42292748583125]},"available":true,"name":"I'm Thankful Your Path Crossed Mine Criss Cross Pavé Ring - Clear \/ 11","public_title":"Clear \/ 11","options":["Clear","11"],"price":3290,"weight":0,"compare_at_price":5000,"inventory_management":null,"barcode":null,"featured_media":{"alt":null,"id":28939871322325,"position":7,"preview_image":{"aspect_ratio":1.0,"height":1080,"width":1080,"src":"https:\/\/cdn.shopify.com\/s\/files\/1\/0613\/8803\/0165\/products\/x_-_1_28b873b5-08c2-4f3c-8aa1-f3af8031511d.jpg?v=1640092107"}},"requires_selling_plan":false,"selling_plan_allocations":[]},{"id":42292748583125,"title":"Clear \/ 12","option1":"Clear","option2":"12","option3":null,"sku":"QL-Thankful-CRISSCro-cl-12zu","requires_shipping":true,"taxable":true,"featured_image":{"id":36389432197333,"product_id":7495623672021,"position":7,"created_at":"2021-12-21T05:08:27-08:00","updated_at":"2021-12-21T05:08:27-08:00","alt":null,"width":1080,"height":1080,"src":"https:\/\/cdn.shopify.com\/s\/files\/1\/0613\/8803\/0165\/products\/x_-_1_28b873b5-08c2-4f3c-8aa1-f3af8031511d.jpg?v=1640092107","variant_ids":[42292748353749,42292748386517,42292748419285,42292748452053,42292748484821,42292748517589,42292748550357,42292748583125]},"available":true,"name":"I'm Thankful Your Path Crossed Mine Criss Cross Pavé Ring - Clear \/ 12","public_title":"Clear \/ 12","options":["Clear","12"],"price":3290,"weight":0,"compare_at_price":5000,"inventory_management":null,"barcode":null,"featured_media":{"alt":null,"id":28939871322325,"position":7,"preview_image":{"aspect_ratio":1.0,"height":1080,"width":1080,"src":"https:\/\/cdn.shopify.com\/s\/files\/1\/0613\/8803\/0165\/products\/x_-_1_28b873b5-08c2-4f3c-8aa1-f3af8031511d.jpg?v=1640092107"}},"requires_selling_plan":false,"selling_plan_allocations":[]}]
{"id":42292748091605,"title":"Pink Tourmaline \/ 5","option1":"Pink Tourmaline","option2":"5","option3":null,"sku":"QL-Thankful-CRISSCro-pk-5zu","requires_shipping":true,"taxable":true,"featured_image":{"id":36389432000725,"product_id":7495623672021,"position":1,"created_at":"2021-12-21T05:08:26-08:00","updated_at":"2021-12-21T05:08:26-08:00","alt":null,"width":1080,"height":1080,"src":"https:\/\/cdn.shopify.com\/s\/files\/1\/0613\/8803\/0165\/products\/a64056aae167fdbb833f5fe4984399f4_f1cf4710-0f6f-4892-af37-d0e914c1560d.jpg?v=1640092106","variant_ids":[42292748091605,42292748255445]},"available":true,"name":"I'm Thankful Your Path Crossed Mine Criss Cross Pavé Ring - Pink Tourmaline \/ 5","public_title":"Pink Tourmaline \/ 5","options":["Pink Tourmaline","5"],"price":3290,"weight":0,"compare_at_price":5000,"inventory_management":null,"barcode":null,"featured_media":{"alt":null,"id":28939871125717,"position":1,"preview_image":{"aspect_ratio":1.0,"height":1080,"width":1080,"src":"https:\/\/cdn.shopify.com\/s\/files\/1\/0613\/8803\/0165\/products\/a64056aae167fdbb833f5fe4984399f4_f1cf4710-0f6f-4892-af37-d0e914c1560d.jpg?v=1640092106"}},"requires_selling_plan":false,"selling_plan_allocations":[]}
🔔 CHRISTMAS PROMOTION 🎁
Get 20% off of two or more items
DESCRIPTION
They'll never forget the look of this ring, with two individually made bands assembled together into one elegant piece. A meaningful message card included, this chic ring is the perfect gift to celebrate that precious bond between you and someone special in your life.
Occasions: birthdays, Christmas, anniversaries, New Year, and more.
CARD MESSAGE
I'm thankful your path crossed mine.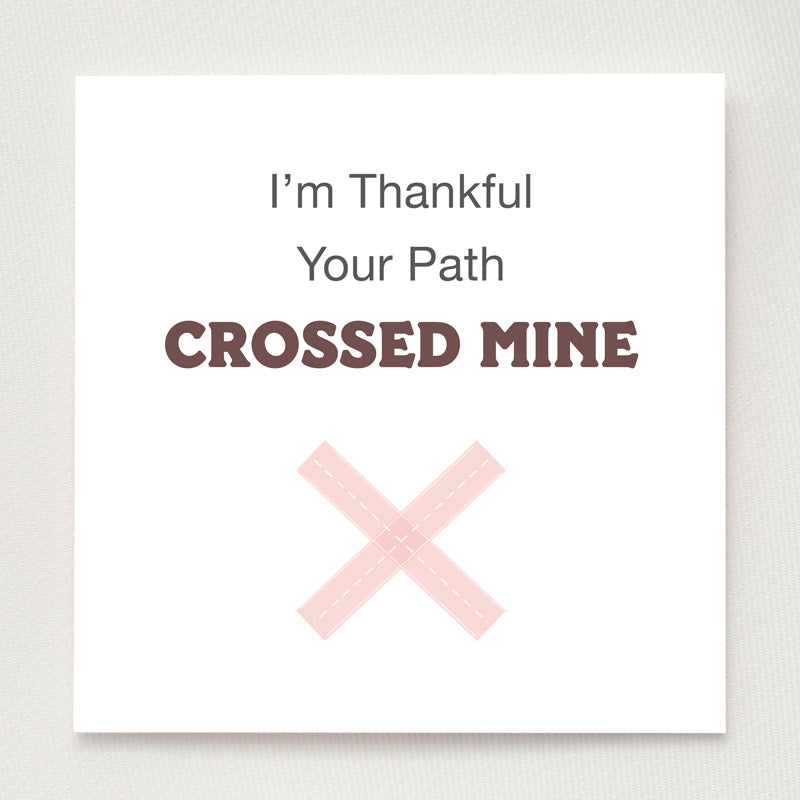 SPECIFICATIONS 
Size: US 5-12
Stone: AAA Grade Cubic Zirconia
Metal: 925 Sterling Silver; 925 Sterling Silver Plated with 18k Rose Gold
Nickel and Tarnish Free
FREE Original Message Card