DESCRIPTION
Whenever you feel overwhelmed,
Remember who you are and be strong.
SWIMMING AGAINST THE CURRENT.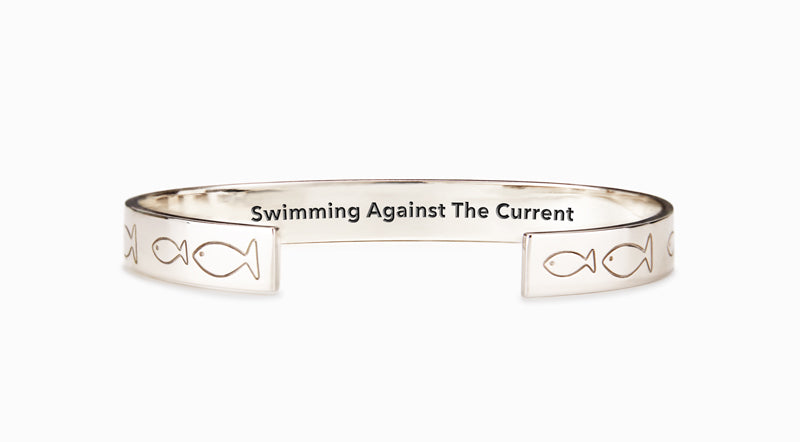 Enhanced with a positive message, this swimming fish bangle is a perfect empowering gift for yourself or a loved one on Christmas, birthdays, or whenever she's feeling overwhelmed.
Features: classic gold and silver colors, unique swimming fish design, long-lasting and inspirational engravings with lots of details!
SPECIFICATIONS
Made of strong, durable 18k gold plated stainless steel. Will not oxidize, tarnish or corrode.
Nickel free, hypoallergenic jewelry.
Measurements: Diameter 2.5", L/6.2", width: 7mm.
Slip-on; Semi-open, adjusts easily to wrists of all sizes.